laughing fish present...
Towns and Trains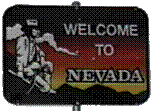 Pictures
Places

Old West Ghosts
Old West Pictures: California ~ Colorado ~ Nevada

nursery of laughing fish

feed the laughing fish
All pictures by author, unless otherwise noted.
Most images created using a cheap camcorder and video still digitizer.
Other images from scanned photographs.
oldwest/nv/index 3020